The Campaign to Protect Otero Mesa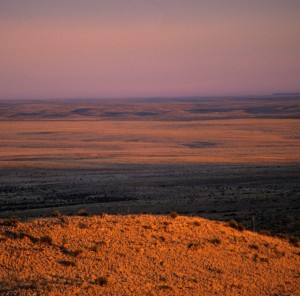 The campaign to preserve Otero Mesa has been ongoing since 2001, and the Coalition for Otero Mesa has led the way in preserving this Serengeti of the Southwest. At 1.2 million acres in size and with varied native plant and animal species, Otero Mesa is the largest and wildest grassland left on public lands in America. Almost 500,000 acres of Otero Mesa qualify for Wilderness designation, making it the largest potential wilderness area left in New Mexico. Thousands of ancient archeological sites can be found in Otero Mesa, including on Alamo Mountain, where petroglyphs date back 1,500 years. Furthermore, the Salt Basin aquifer, which underlies Otero Mesa, is considered to be the state's largest, untapped freshwater resource.
Approximately 30% of the entire Chihuahuan Desert eco-region lies north of the U.S./Mexico Border in southern New Mexico and western Texas. Only 2.5% of the entire Desert, comprising 390,600 square miles in Mexico and the United States is under formal protection. The majority of publicly held lands within this region are in New Mexico.
The Otero Mesa Grasslands within the Chihuahuan Desert (of southern New Mexico) has long been recognized as a special by the State of New Mexico, Governor Bill Richardson, numerous state legislators and scientists, tribal and religious leaders, sportsmen, ranchers, and conservationists.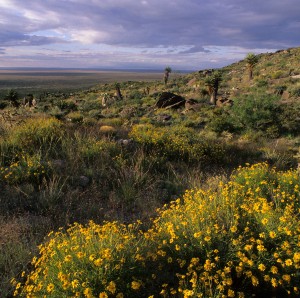 In early 2001, the Bush Administration and the oil and gas industry targeted Otero Mesa for full scale development. Yet, through our tireless on-the-ground organizing, we were able to mobilize a broad coalition of hunters, ranchers, conservationists, and state leaders to stop any new oil and gas drilling.
By every estimate, ranging from the Bureau of Land Management (BLM) to industry experts, the oil and gas resources of Otero Mesa are low at best. Whether it is described as small potatoes as the State BLM Director once put it, or analysis that calculates the resource at 17 days worth of energy supply, drilling in Otero Mesa will not lower prices at the pump or assist in weaning our country off foreign sources of oil and gas.
It is time for our elected leaders to get honest and serious about the challenges we face in achieving energy independence, and in understanding our moral obligation to preserve our wildest public lands.
Located in south-central New Mexico, about an hour east of Las Cruces and El Paso, Texas, Otero Mesa offers outstanding opportunities for recreation and solitude, including hiking, camping, hunting, photography, and unsurpassed wildlife viewing.
This expansive landscape is home to mule deer, black-tailed prairie dogs, mountain lions, coyote, golden and bald eagles, 200 species of migratory songbirds, the endangered Aplomado falcon, and the state's healthiest herd of native pronghorn antelope.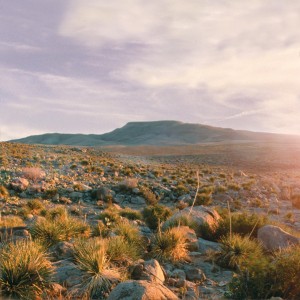 From the desk of Governor Bill Richardson, to city and county resolutions passed in southern New Mexico, and from hunters, ranchers and church leaders to students, teachers and businesses across the state, the chorus of support for preserving this wild and beautiful grassland is growing.
Please join us as we continue our campaign to permanently protect America's Wildest Grassland Otero Mesa.
Want to learn more about Otero Mesa, or how to experience this wild landscape? Interested in volunteering for the campaign, or just have a general question about the issues?